Άριστη εξυπηρέτηση, λογικές τιμές, προσφορές
Νοικιάστε ένα ATV
Η απόλυτη ελευθερία σε 4 τροχούς. Νοικιάστε το ATV σας στο Tony's Bikes and Cars στις καλύτερες τιμές της αγοράς και απολαύστε τις περιηγήσεις σας με μοναδικό τρόπο στην όμορφη Νάξο.
Τα ATV μας
Θυμηθείτε
Πάνω απ'όλα η ασφάλεια. Οδηγείτε προσεκτικά σε επιτρεπτές ταχύτητες και φοράτε πάντα το κράνος σας.
Επιλέξτε ένα ATV, απόλαυση μοναδική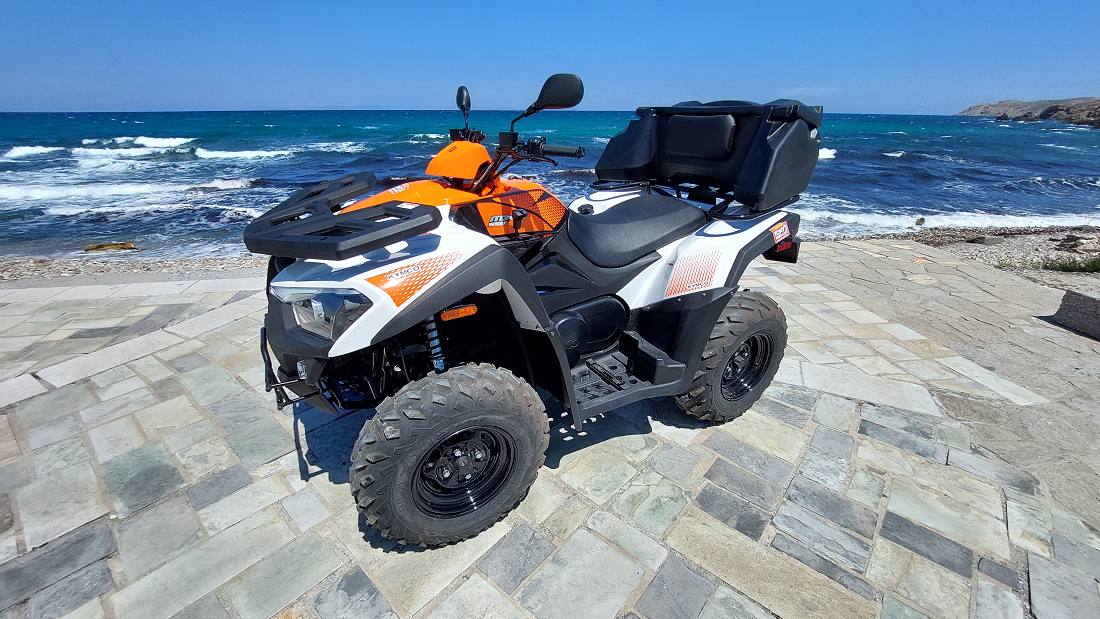 Επιβάτες: 2
Όπισθεν: Ναι
Χώρος αποσκευών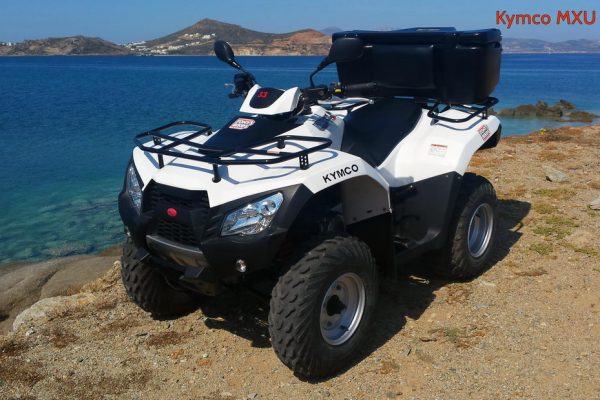 Επιβάτες: 2
Όπισθεν: Ναι
Χώρος αποσκευών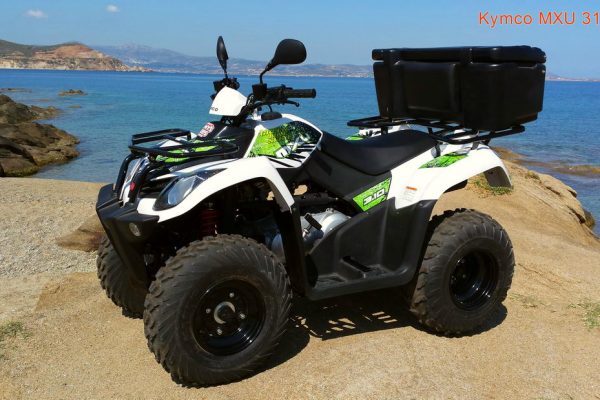 Επιβάτες: 2
Όπισθεν: Ναι
Χώρος αποσκευών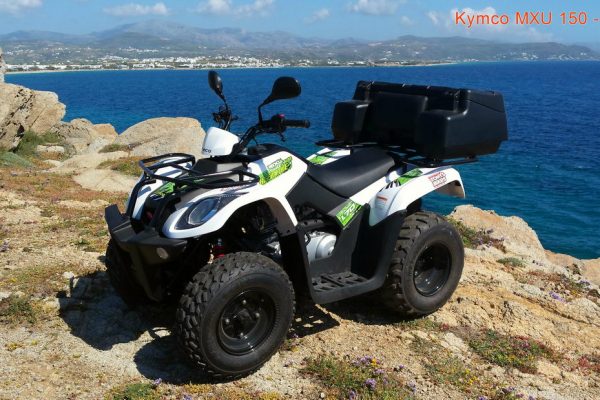 Επιβάτες: 2
Όπισθεν: Ναι
Χώρος αποσκευών
Tony's Bikes & Cars is the best way to go around the island
We highly recommend renting from Tony's Bikes. We rented a 300cc ATV for 3 days while on Naxos. I am convinced that this is the best way to get around the island and it was so much fun. We were here in September so there wasn't much traffic and it was easy to get around. All of their equipment is in excellent condition. The ATV was comfortable for the two of us and had no problems climbing the mountains or keeping up in traffic. It came with a large locking storage box to keep your stuff in and to lock your helmets in so you don't have to carry them around. All of the ATVs are automatic which makes them very easy to operate.
We had a great time in Naxos and at Tonys Bikes. We rented 2 quads and we visited all the beaches. We didn't had any problem at all. Staff was very friendly and polite and they gave us some good tips. We definetely will return. Thank you for the memories 🙂
We rented an ATV (quad) and are super satisfied. The service in addition to the friendliness of the welcome is impeccable in the customer care, their application and their ability depending on experience. Explanations allow to feel comfortable in the very fast and a map with places to see is given to the customer ...... And the girls ... there are roses helmets !!!!